Ford is an automobile manufacturer that produces technologically advanced vehicles and offers credit card services to its users. A service credit card is all you need at a Ford dealership, whether repairing or servicing your car or buying a new one.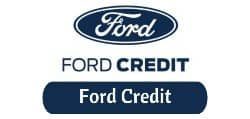 Suppose you use Ford for vehicle purchases, repair and maintenance services, and loan financing. In that case, you must repay the Ford loan after using the services Ford Motor Service Credit Company offers. You can pay your Ford credit card bills using various payment options.
Payment Options For Your Ford Service Credit
Online Ford Credit Bill Payment
You can follow the steps below if you want to pay your Ford credit invoices online.
Click here to visit the Ford Credit website (www.ford.com).
Click on the My Account button to access your account.
Click on the "Connection" button. Ford Motor Credit will direct you to the Ford Credit Account Manager Login Portal.
Enter your email address and password
Click Connect. After clicking this link, the website will take you to the Ford Motor Credit Customer Manager account page.
To make your Ford Credit payment online, on the Payments tab of your Ford Credit profile, click Make Payment.
Ford Credit Card Bill Payment By Mail
Invoices include a check mailing address. Please mail your checks to this address. If you don't have an invoice, register with the account manager on the Ford Credit website (www.ford.com) and find the address on a previous bank statement.
Customers With Statements
To pay your Ford Credit Card bills, you must send the payment and invoice to the address shown on your Ford Credit Card statement.
Customers Without Statements
If you don't have Ford credit statements handy, you can send your payments to:
Ford Motor Credit Company
PO Box 650575
Dallas, TX 75265-0575
Combined & TRAC Customers
Send payments to:
Ford Motor Credit Company
PO Box 650573
Dallas, TX 75265-0573